Adi Sidler is an Israeli artist who was born in Tel Aviv in 1970. From a young age he showed a passion for designing and creating art.
He attended the prestigious Bezalel Arts Academy in Jerusalem, where he not only graduated with honors but also received five design awards during his time there.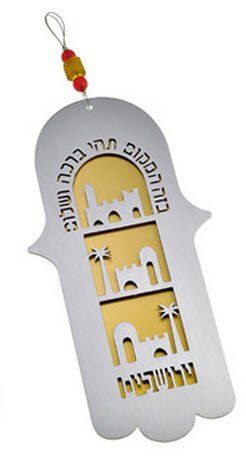 His awards included being recognized as the most Outstanding Student of the Class, and a two-time recipient of the Romi Shapiro Award for Judaica. He also received a scholarship from the Sharett Foundation and placed in first overall during the national audition process.
After graduating from the Bezalel Arts Academy, he opened a studio in his home in Shoham, Israel. There he focused on creating high quality, hand crafted items.
Adi mainly works with stainless steel and aluminum medals, and combines them with Plexiglas, wood, rubber and other materials to create very high quality pieces. He is known for clean minimalist lines, while being very detail oriented.
The Hamsa of Jerusalem is a great example of the kind of work one can expect from Adi Sidler. Using an anodized aluminum for this wall hanger, Sidler, using his well- known industrial laser cutting technique, cut three images of classic Jerusalem homes into the Hamsa, with the word "Jerusalem" engraved in Hebrew at the bottom. On the top he added a sentence from the Birkat Habayit, Blessing for the Home, which, when translated to English means "In this place there should be blessings and peace".
The Hamsa of Jerusalem is available in a wide variety of brilliant colors and would look beautiful hanging on the wall of any home.
The Jerusalem Bookmark is another great example of the minimalist style Adi is famous for. With a cutout of Jerusalem, similar to the Hamsa of Jerusalem, this laser cut, lightweight aluminum bookmark is the perfect gift for anyone who wants to ensure that Jerusalem is never far from their minds.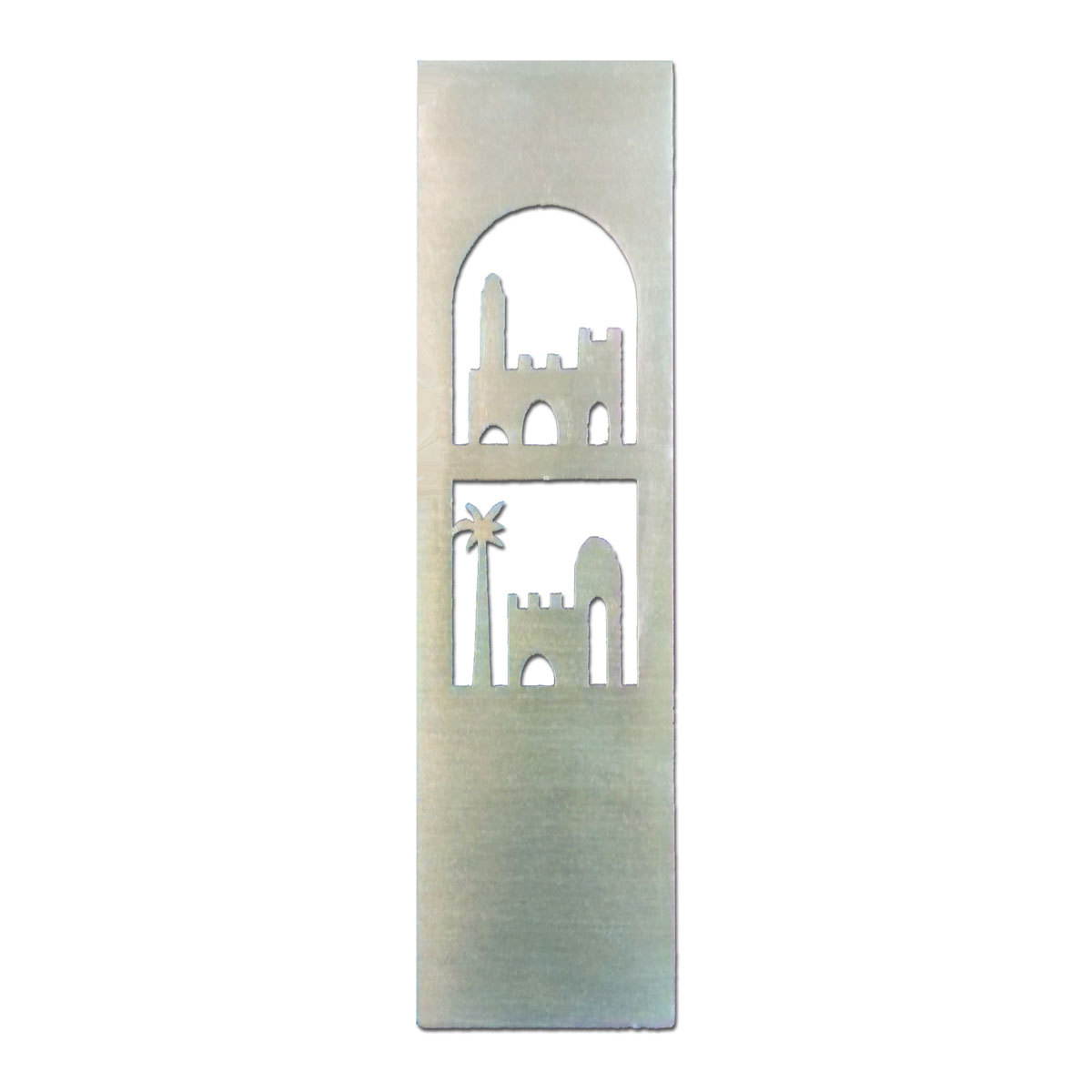 Adi was led to creating Judaica because it's something that is "often thought of as old fashioned and even obsolete." He wanted to bring a new perspective to classic Judaica and fuse it together with "modern minimalist designs with clean lines."
Despite growing up with a secular background, Sidler takes great care that all of his Judaica products are created with strict adherence to Jewish Law.
It's important to Sidler that his work can reach a wide audience, regardless of religious background, so long as they want to have some connection with Judaica.
His Judaica product line includes; Hanukkah menorahs, Passover Seder plates, Mezuzot, Shabbat candlesticks and much more.
You can find his Judaica products in Jewish homes and galleries around the world.