Help Zvi Fight Cancer
About two months ago, my then-boyfriend, Zvi Gabler woke up on a lazy Shabbat morning with some bad stomach pains. Not thinking much of it, we went to the local ER and he was treated for what they thought was simply a muscle tear. As an extra precaution, they sent him for an ultrasound.
Fast forward to now, after countless doctor appointments and multiple hospitalizations, it turns out that the stomach pain was actually the result of a huge tumor, the size of two grapefruits, that had grown in his abdomen. Over the last several weeks, it has been confirmed that Zvi has stage 4 cancer of the adrenal gland, which has already spread to his liver and to his lungs.
The next steps for us is an intensive surgery to remove the main tumor on Thursday, July 11th, and following his recovery, to begin an aggressive chemotherapy treatment.
As you can imagine, the last two months have been the hardest of our lives. No one ever expects these types of things to happen them, but to us, this all came as a particular shock. Zvi has always been the most active, most fit, happy-go-lucky guy; he was always healthy, he never even caught the flu during flu season. A tumor, stage 4 cancer, months of never ending hospitals; such things never crossed our mind.
Even with this terrible diagnosis, Zvi has tried to stay as positive as possible. The day after we got the first word of a cancerous tumor, Zvi proposed. He wanted to show me and the world that we have a long and happy future to look forward, and that this hard time ahead of us will only be temporary. The day after we found out about the necessity of chemotherapy, he dyed his hair bright blue, because he wanted keep a smile on everyone's faces.



For him, the hardest, most daunting part of all of this has been how the cancer will affect his ability to serve the Jewish state and his community. At the age of 18, after only one visit to Israel as a child, Zvi made Aliyah and joined the Israeli Defense Forces as a Lone Soldier, and served as a combat soldier in the elite Palsar unit of Givati. In 2013, he received the Excellence Award from the President for soldiers. Since his release from the army, he has been working for the government to protect our state, and in his free time, has been active in peace and dialogue work. His greatest hope is to come out of this hard time unscathed, and to be able to return to the work he has dedicated his life to.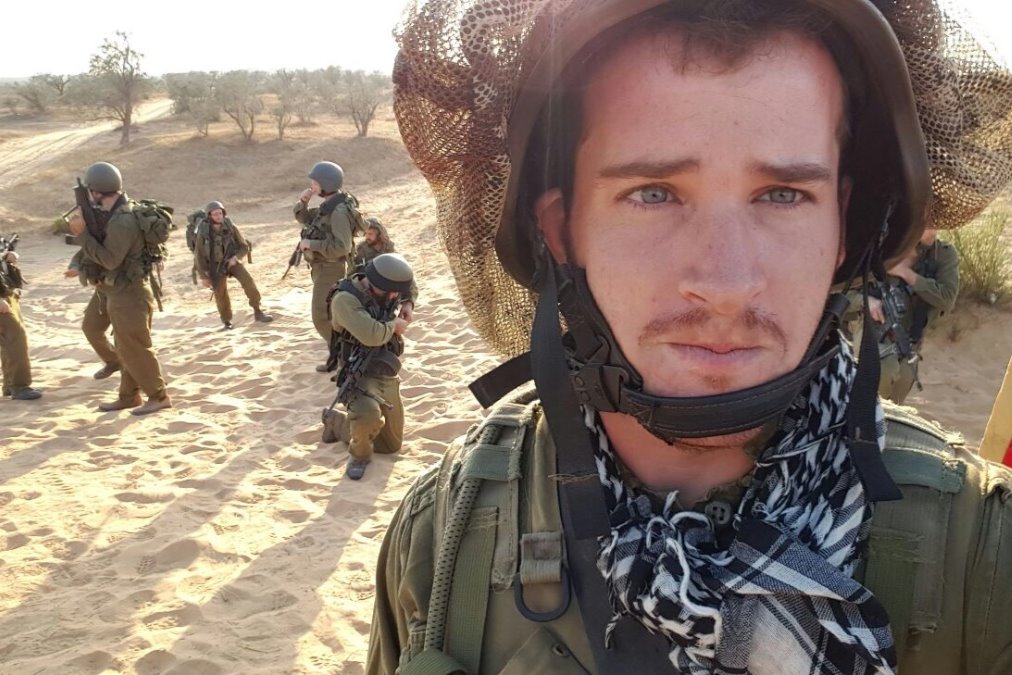 It's my greatest honor to be Zvi's fiancée and be by his side during this difficult time. I want nothing more than for us to come to a day when he is healthy again, so we can rejoice and celebrate at our חתונה.
(From our first date, 3 years ago)
Thank you so much for your support. Zvi, his family, and I appreciate it endlessly. The funds from this campaign will go covering costs of surgeries, treatments, and cost of living for his treatment, and anything remaining will be donated to an organization that helps others in Zvi's situation.
Original goal: $50,000
Currently raised $53,162 by 847 donors (as of July 25 2019)