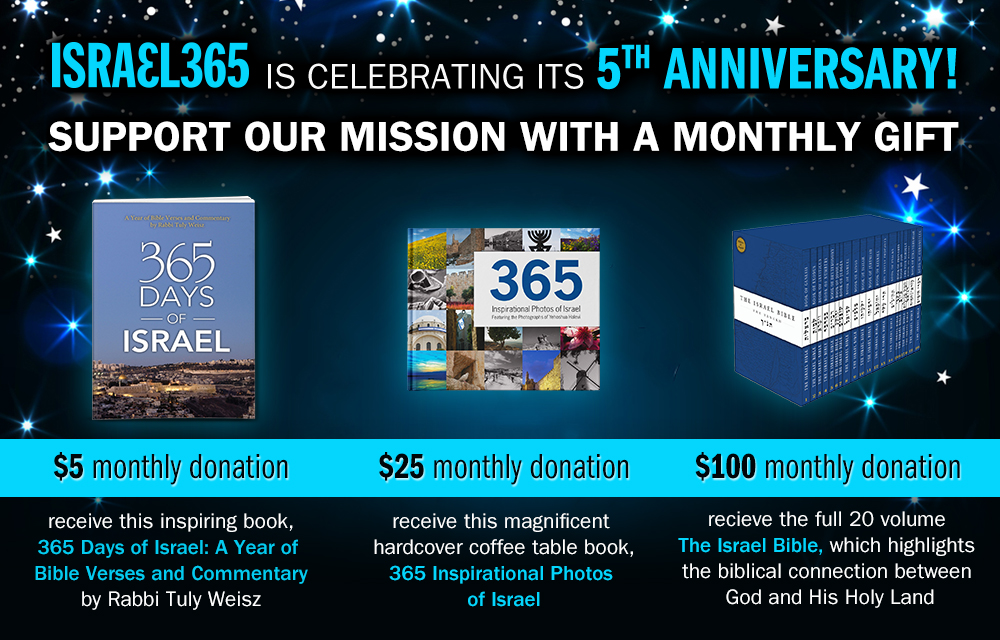 Celebrate with Israel365 Our 5th Anniversary With a MONTHLY Donation!
Israel365 is celebrating our 5th Anniversary promoting the beauty and religious significance of the Land of Israel each and every day of the year. Your monthly donation to Israel365 connects hundreds of thousands of people all over the world to Israel 365 days of the year. Israel365 features articles, products from the Holy Land and inspiring Biblical verses and educational content. We sincerely thank you for your continuing support.
Your friendship strengthens us.
Rabbi Tuly Weisz, Director Israel365