About Israel365
"A land which Hashem your God cares for; the eyes of Hashem your God are always upon it, from the beginning of the year even until the end of the year."
–Deuteronomy (11:12)
Israel365 promotes the Biblical significance and physical beauty of the Land of Israel each and every day of the year, according to the verse in Deuteronomy above. Through our amazing webstore, the important causes we support and our educational innovations, Israel365 is your daily connection to the Land of Israel.
Our popular email newsletter that goes out to over 150,000 people all over the world features stunning photographs alongside inspiring Biblical verses, entertaining videos and latest news stories.
Israel365 boasts a fantastic online store which supplies various books, Judaica, and other Israel related items made here in the Land. Our happy customers from around the world can attest to our exciting assortment of special merchandise which is constantly updated. With so many in the world boycotting the Jewish State, the Israel365 Store allows you to support Israel one purchase at a time.
We are constantly amazed at what is happening in our country each day and started "Breaking Israel News" to provide you with the latest news, from a biblical perspective. www.BreakingIsraelNews.com publishes news about Jerusalem, the IDF, Judea and Samaria and also feature stories about prophecy unfolding in the Land of Israel.
Israel365 is proud to present our very own "The Israel Bible" which is available both online and as a print Bible. While there are numerous Bibles in print today, the most central aspect of the Bible, the Land of Israel has been overlooked until now. "The Israel Bible" and www.TheIsraelBible.com seek to fill this important void in biblical literature by providing the original Hebrew text and a modern English translation alongside our unique and original commentary to better illustrate God's focus on the Land of Israel, the People of Israel and the God of Israel.
Our readers are Jewish and non Jewish who all agree on their love for Israel, and are eager to bless and support the families living in the Holy Land. Our readers have contributed tens of thousands of dollars to feed needy Israelis and have planted thousands of trees to beautify the Land and to help bring prophecy to life. If you are looking to deepen your connection to the Land of Israel, the People and the God of Israel, please join us by signing up to one of our free daily email newsletters.
Meet Our Staff
Rabbi Naphtali "Tuly" Weisz – Founder and Director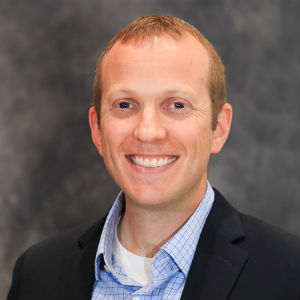 Rabbi Naphtali "Tuly" Weisz is the director of Israel365 and serves as the publisher of The Israel Bible and Breaking Israel News, providing latest headlines from a Biblical perspective. Rabbi Tuly attended Yeshiva University (BA), Rabbi Isaac Elchanan Theological Seminary (Rabbinic Ordination) and the Benjamin Cardozo School of Law (JD) and served as the Rabbi of the Beth Jacob Congregation in Columbus, Ohio before making Aliyah.
Email Tuly
Ayal Kellman – VP eCommerce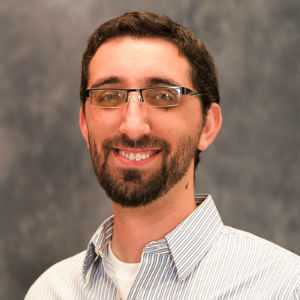 Ayal was born and raised in upstate New York and made Aliyah upon completing high school. After studying in Yeshiva and volunteering as a combat soldier in the IDF, he completed a BA with honors from Bar-Ilan University with a dual-major in Political Science and Middle Eastern Studies. During his studies he worked as a research assistant and interned in the offices of MK Otniel Schneller. Prior to working for Israel365, which he loves despite his commute from Givat Shmuel, he worked at the Knesset Christian Allies Caucus in Jerusalem.
Email Ayal
Lorien Balofsky – Art Director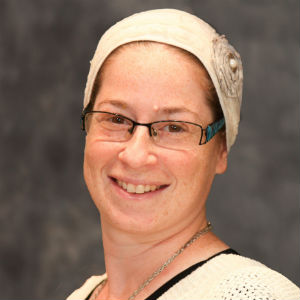 Lorien made aliyah to Israel in 2006 and has been working as a graphic designer ever since. She has been working for Israel365 since April 2012, and strives to make all of Israel365 look as beautiful as the daily photos. Originally from London, Ontario, Canada, Lorien now resides in Bet Shemesh with her husband, four very adorable & very very active children… and consequently no pets.
Email Lorien
Abra Forman – Editor, Breaking Israel News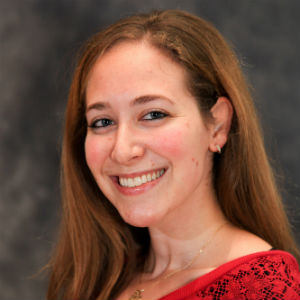 Abra Forman is the Editor of Breaking Israel News. A native New Yorker, she moved to Israel in 2011 after participating in the inspiring program Livnot and experiencing kibbutz life in the North. Abra completed a B.A. in English Literature at Binghamton University in 2009. After making aliyah, she studied Hebrew at Hadassah College and then earned a Master's degree, also in English Literature, from Hebrew University in Jerusalem, where she has lived for five years.
Email Abra
Tsivya Fox – Head of Client Relations
Tsivya Fox, a native of New York, made aliya on the first Nefesh B'Nefesh flight in 2002. She holds a Master's Degree in Education as well as decades of continuous Bible studies. Tsivya fell in love with Israel when she was an exchange student at Haifa University. She enjoys following how world events bring to light the words of the prophets.
Email Tsivya
Orly Gibson – Office Manager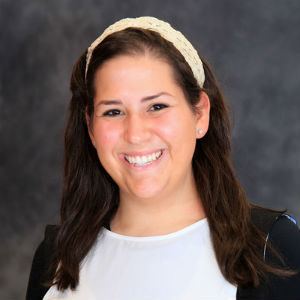 Orly Gibson was born and raised in Toronto, Canada. After studying in Israel for a year at Machon Maayan, she returned to Toronto and received an Hon B.A. in Religious Studies from York University. Currently, she is completing her M.A. Thesis in Contemporary Jewish Society at the Hebrew University of Jerusalem. Orly lives in Ramat Bet Shemesh with her husband and three children.
Email Orly
Aliza Abrahamovitz – Director of Marketing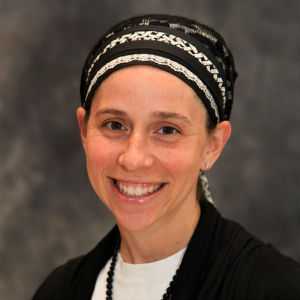 Aliza Abrahamovitz, a native of Toronto, Canada, spent one year studying at Michlelet Orot's overseas program. She returned to Toronto, where she received a B.A. and a B.Ed. from York University. She received her Master's degree in Jewish Studies from the Ono College in Israel. Aliza made aliya to Shilo in 2004, and then spent 7 years in Jerusalem. She currently lives in Ramat Beit Shemesh, Israel with her family. Aliza loves living in Israel!
Email Aliza
Ariella Mendlowitz – Director of Outreach
Ariella made aliyah from Baltimore, MD shortly following her high school graduation. After completing her National Service at JobKatif, she attended Bar-Ilan University, graduating with a B.A. in the Social Sciences, with a focus on Psychology. Ariella lives with her husband in Ramat Beit Shemesh.
Email Ariella
Shlomo Schriebman – Director of Marketing and Development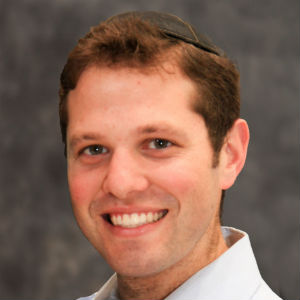 Shlomo was born in New York and raised in Jerusalem, Israel. After spending six years in Yeshiva, Shlomo served for two years in the Intelligence Corps of the IDF. Shlomo completed his B.A. in Psychology with honors at the Open University and later completed his M.A. in Occupational and Industrial Psychology at the University of Ariel located in Samaria. Prior to working for Israel365, Shlomo served as the Project Manager at Yedidut Toronto in Jerusalem.
Email Shlomo
Gila Halpern – Programming and Technology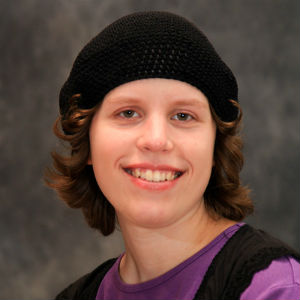 Gila Halpern was born in New York and raised in Baltimore, Maryland. She has a BSc. in Computer Science from the University of Maryland, Baltimore County. Gila made Aliyah in 2013, and lives in Beit Shemesh with her husband. She makes art in her spare time.
Shira Schecter – Editor of The Israel Bible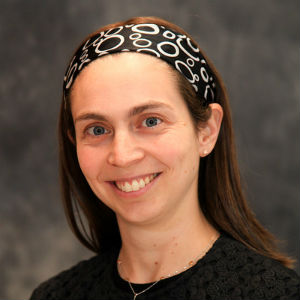 Shira graduated from Stern College with a BA in Judaic studies and received masters' degrees in education and Bible from the Azrieli and the Bernard Revel graduate schools of Yeshiva University. Shira also studied at the Yeshiva University Graduate Program for women in Advanced Talmudic Studies, and was a teaching fellow at the Rabbi Soloveitchik Institute in Boston. Prior to making aliyah in 2013, Shira taught Bible to high school students in New Jersey. She now lives with her family in Ramat Beit Shemesh, Israel.
Email Shira
Simone Sommer – Bookkeeper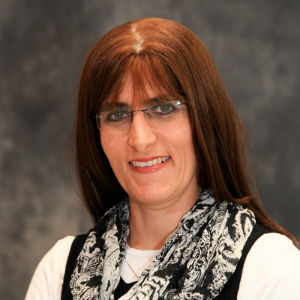 Simone Sommer made aliyah from South Africa. She lives in Ramat Beit Shemesh with her family.
Email Simone