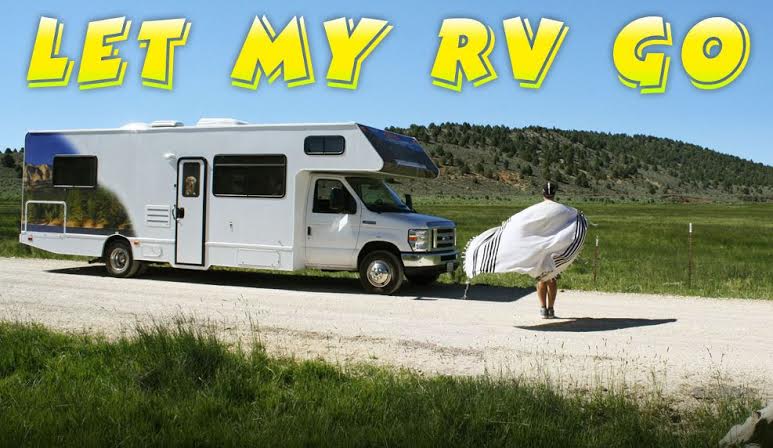 A family vacation brings two families together in one RV on their trip to Florida for Passover in the book "Let My RV Go!" by Nicole Nathan. The delightful novel is an honest, humorous and refreshing account of one woman's search for meaning even, if it requires turning her life upside down.
Nicole Nathan, was born in Montreal and grew up in Toronto, Canada. She studied English Literature at the University of Western Ontario and after graduating, worked as an editor before a career in advertising.
Always searching for higher mountains to ascend, steeper trails to climb and increasing depths of meaning, Nicole became a trekker, mountain biker and observant Jew. She happily embraced her spiritual renewal with Judaism and continues to learn, taking classes in the Bible and Jewish philosophy.
Nicole, along with her family, moved to Israel in 2005 where she now works with her husband in new media. She runs around the Holy Land with her laptop, hoping to find time for writing and can often be seen writing in her car and on sunny park benches while waiting to pick up her kids from after-school activities.

Israel365 sat down with Nicole Nathan, to get the inside scoop on her inspiration for "Let My RV Go!"
Israel365: Where did you come up with the idea of packing your family into an RV for Passover?
NN: We wanted an affordable family vacation and to be somewhere warm for Passover. My family is open to new concepts, so we came up with this idea.
Israel365: How did RV'ing bring your family closer to religion, God and each other?
NN: RV'ing certainly brought our family closer together. Literally. We found ourselves living in a tiny house with wheels and spent all of our time in one tiny space. Being in an RV was also liberating and since we were so portable, it was refreshing. It gave us a sense of spontaneity and adventure compared with our very rigid, scheduled life in a house in a big city.
The liberating aspect of the trip complemented the mood of Passover. Leaving our homes and our possessions, then wandering about in the RV was another tie in to the Passover story. We felt uplifted and transformed by these new experiences.
Israel365: Your book describes your own personal spiritual journey from a secular to a religious Jew. What was your first exposure to Orthodox Judaism?
NN: I first experienced Orthodox Judaism when we went to an Aish HaTorah synagogue for Rosh Hashana and Yom Kippur services. We attended many explanatory classes that made the holiday meaningful. Soon after, we became part of this community.
We did not grow up in Zionist homes and never dreamed to live in Israel. As we became more religious, we started visiting Israel more frequently, on missions and on family trips. We fell in love with the country and the spirituality here and moved here quite spontaneously. We are so grateful that we moved to Israel and our children are so ensconced here, they feel little connection with the life we had in North America. Now we are Zionists!
To purchase a copy of Let My RV Go! for 33% off Click Here